With lush foliage and vibrant green hues, plants can be an enchanting addition to your freshwater aquarium.
In addition to aesthetics, plants help establish a natural ecosystem. They produce oxygen while absorbing carbon dioxide and nitrates which are being released by the fish, helping to keep your aquarium clean and healthy. Additionally, fish appreciate the ample shelter they provide.
But plants, like all living things, require care. Plants need three things to sucessfully acomplish the process of photosynthesis (the way they make food for them). Those three things are:
Light
Carbon Dioxide(CO2)
Fertilizers
Lighting
Any plants, either aquatic or not, need light provided to finish the photosynthesis. But, we are interested for the aquatic ones now, so I will leave the other one's out. Just as every living organism, different plants have different needs not only in terms of light, but also in terms of CO2 and fertilisers. There are some plants that are naturally found in darker waters, so over the years they've adapted to the conditions provided in their natural habitat. As a result, they can thrive even with lower lighting. On the other hand, there are plants that can only live if they are provided with a really high lighting.
If you are interested in the types of lighting for your aquarium, I suggest you to check this post.
Carbon Dioxide
You've probably learned in biology, that animals breath oxygen and release carbon dioxide, on the other side plants need carbon dioxide and release oxygen. By this we can conclude that in order for us to be able to sucessfully grow aquatic plants, we need to please their need for carbon dioxide. Again, some plants need a lot of CO2 (in which cases we need to have CO2 system that will inject it into aquarium), while for other plants the amount of CO2 that is being released by the fish is enough.
Fertilizers
For healthy growth of the plants, we need to provide them nutritients (commonly called fertilizers in the aquarium hobby). Plants during the process of photosynthesis, aside from the light and CO2 also use other substances found either in the substrate or in the water itself. They can be injected in liquid form, as root tabs (which are tablets that sink and release the nutritients for the plants), we can set a special substrate for plants, or combine few or even all of them.
Begginer-friendly aquarium plants
If you are either just getting in the aquarium hobby or in the sphere of planted tanks. I would suggest you to start small, with hardy plants, that need low lighting, no CO2 injection and not a special attention to the fertilizers. Also, I should note that any disbalance between these three, or excessive usage of all of them will result in algae growth, which is in many cases beneficial if you can keep it under your radar.
With that said, let's start with the list of plants.
Foreground plant
Plants used for the foreground of the tank shouldn't be tall, you would like to put the short plants in this portion of the tank, in order to don't close your view of it.
Java moss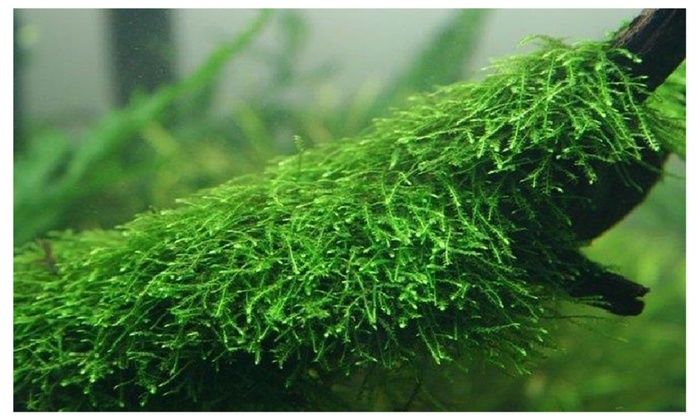 This plant grows best in clean, well-circulated water and it will grow faster in bright lighting. It is an excellent carpet plant because it spreads quickly and is easy to trim. As all of the plants on the list, it does not need any CO2 or fertilizer injection. I will only suggest you this plant for a foreground because all of the other's need CO2 and fertilizers.
Comments
comments