There is no love like a mother's love for her child, always loving & caring. We are often too busy with our lives that we forget our moms are growing old. We do not spend enough time with family, hardly express love & gratitude to our dear mother. Let's think about that for a moment & start to show how you care to the most wonderful woman on earth, your mom, especially on her birthday.We share some of the best happy birthday quotes for mom, lovely birthday messages & wishes with pictures on her special day.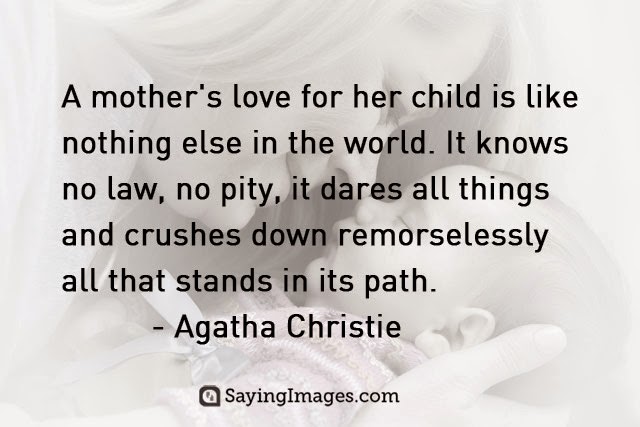 Mother's Quotes
Mother love is the fuel that enables a normal human being to do the impossible. – Marion C. Garretty
Mother is the bank where we deposit all our hurts and worries. – Author Unknown
The only love that I really believe in is a mother's love for her children. – Karl Lagerfeld
I love my mom. No matter what we go through, and no matter how much we argue, I know in the end, she'll always be there for me.
Mothers are like glue. Even when you can't see them, they're still holding the family together. – Susan Gale
Happy Birthday Mom Wishes & Messages
Every day I wake up, I always have you to thank. I have your guidance, your warmth, your love, and your heart: someone who loves me unconditionally. Right or wrong, you are always my Mom. Happy Birthday!
Inspiration, friend, chef, chauffeur, advisor, role model, teacher, coach. You do it all for me. Happy Birthday.
You've seen me happy, you've seen me sad, you've seen me reasonable, you've seen me mad. Mom I may not have always said it, but you are the most beloved. Happy Birthday Mom!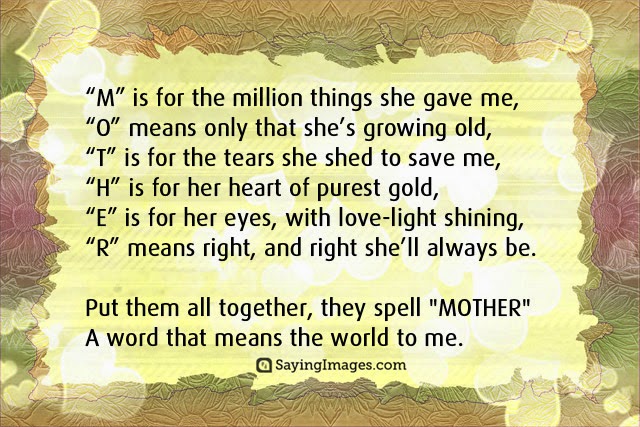 Happy Birthday Mom!
Every year I wait for this day. You are so special to me that your presence in my life is bigger than everything else. Happy birthday, mom.
In every smile, every tear and every cheer you were always there for me through the years supporting me and providing me with all the energy I needed in order to stand in the game called life. Happy Birthday Mom and thank you for everything!
My greatest wish is to grow up and become just like you. Happy Birthday, Mother, and thank you for all of your strength and advice that has helped me become the person I am today.
No one else is as lucky as me, because I've got a mom as awesome as
you. Happy birthday.
You are the sweetest, loveliest and most beautiful person I've ever meet in my entire life. Love you mom. Happy birthday.
Happy Birthday Mom!
With loving thoughts and memories of the wonderful mother you've always been I'm sending Birthday Wishes for you to enjoy a special day and remember how very much you are loved.
Love and gratitude to you on this day of celebration, dear heart. Happy birthday, Mom!
Mama, I want to thank you for keeping the belief in my ability. When everyone else had given up, you were the only person to guide me all the way. Have a terrific birthday.
Mom, you are the greatest cook in the world. Now it's time for us to celebrate that cook's birthday with her most favorite cake. Happy birthday
The love and caring I got in all these years were wonderful. I'm very grateful to you, mom. Wishing you a very happy birthday.
Words are not enough to express the gratitude that you deserve for all that you have done for us throughout the years. Happy Birthday Mom!
No heart is as pure as a mother's heart. No love is as unconditional as a mother's love. These are just two of the reasons why we should always cherish our mothers. Happy Birthday Mother!
Mom, your simple smile is enough for me to find great inspirations. I love you. Happy birthday.
I'm a daydream believer, hoping all your wishes come true today. Happy birthday, Mom!
Throughout my life, you have always been the strength that holds me up in the storm of life. I love you Mama.
God doesn't make angels like you anymore. May you celebrate your birthday with happiness and inner peace. Happy Birthday Mom!
Mama, please keep in mind that I love you so much. I'm wishing you a gorgeous and colorful birthday.
I know you have everything in the world so if there is one thing I want to wish for you, it would be good health and more years to spend with your children and grandchildren. Happy Birthday Mom!
Mom, on your birthday I want to say again how much I appreciate all that you do and have done for me. Thanks. Happy Birthday.
Sending this message to my fabulous, beautiful, understanding Mom. I love you so much.
Mom, you are my angel darling. My heartfelt greetings to you on this special day. Happy Birthday, mom.
We hope you love these happy birthday mom quotes.
Source:sayingimages.com