Free horoscope for October 8 – 14. Plus, your sign's weekly theme song!
Your weekly horoscope is IN! This week is set for an amazing adventure.
If you're ready to dig in deep and see your dreams become a reality, this is YOUR best week yet!
Relationships are like the salty sweet of a caramel apple. The best when you have one, but they can get sticky. No matter what your situation, there's always the side of you that wants things to work out.
Whenever you put more than one person in the same room a dynamic takes place. One person has needs that they would like the other to meet, but ultimately the need everyone wants to be fulfilled is giving and receiving love.
This can be difficult at times, but there's always room for growth. It's one thing to say you'll talk things over. Often times people do, but what really makes the conversation meaningful is how the talk becomes applied after the argument is resolved, and the couples' therapy session is over with the check cashed and paid.
Of course, an effort is a key to all things. With Mars in Virgo, the energy to do the good work of love is there if you need it.
Venus soon moves into Libra to join the Sun, which means that by midweek, there should be a light at the end of the tunnel for many zodiac signs.
Remember, Sun remains in Libra this week and continues to do so until October 23rd which means if you're working on improving and healing relationships at this time, you're in the groove.
Meanwhile, the Moon spends the week going from Aries through Gemini and on to Cancer. There's room to dig into your desires for love and how you want others to treat you and help others see your flexible side.
Here's what's happening with the planets that impact the astrological energy of all zodiac signs:
Libra Sun conjuncts Mercury in Libra on October 8th — communication and intention open up in relationships allowing couples and individuals to break through barriers and find common ground.
Until October 17th, Mercury remains in Libra and squares the Sun, which squares Pluto in Capricorn on October 9th — relational challenges become lighter in both work and home.
Jupiter enters Scorpio on October 10th and Venus opposes Chiron — opportunity to expand knowledge, unfold the mysteries of hidden things, and purging of what you don't want or need.
Mars in Virgo squares Saturn in Sagittarius on October 11th — independent work and tasks hum.
Mercury in Libra sextiles Saturn on October 12th — listening to others and allow room for individualized expression works best in relationships.
Venus remains in Virgo until October 14th — expect your relationship expectations to increase but also the willingness to work to improve couple dynamics to go up, too.
Saturn continues to transit Sagittarius until December 20th — personal growth increases at this time.
Jupiter is in Libra until October 10th  — luck in relationships and healing.
October 12th the Libra Sun squares Moon in Cancer (Last Quarter Moon) — emotional expressions and domestic interests reveal themselves.
Here's how these energies come together:
In family, work, and career:
Expect that your expectations of goals and objectives become more realistic. You may find that your focus turns towards money, tangibles and the outcomes of effort. In other words, although you may be willing to volunteer and help others in need, you might set more boundaries in areas where your marketable skills are for hire not for charity.
Conscious/Subconscious:
What is hidden should come to the surface. As the Moon progresses from Taurus through Gemini into Cancer, a growing awareness of underdeveloped skills and areas of your life will begin to manifest. Time to start journaling down your ideas as epiphanies come to the surface revealing what it is you really want to do for fun or for work.
In love, sex and relationships:
Romantic notions of love and relationships remain practical and focused on working to improve the relationship with more conversation and listening to one another. This is a wonderful time for any therapy sessions or working on financial matters that affect the relationship.
Taurus and Cancer are signs that concern themselves with financial matters, so have a talk with your partner or with yourself and make a plan to settle the debt or find a job that helps dwindle that away.
Health, Spirituality, and Self:
The connection between nature and spirit are strongest early in the week for all zodiac signs. Get into nature in ways that you can actually FEEL the weather changes. Focus on foods that have substance.
However, some spiritual work may not work well in excess since both Taurus, Cancer, and Gemini energy get bogged down by too many details. To counter the heavier and mutable energy of Gemini and the fixed energy of Taurus, you may need more visual things to remind you to remain present.
Check out your zodiac sign below to see predictions from your weekly horoscope from October 8th – October 14th, 2017.
Aries (March 21 – April 19)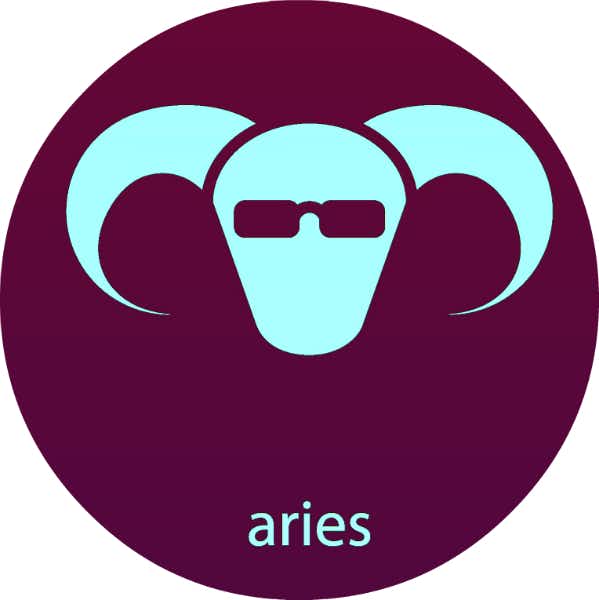 Aries, you're breaking the mold.
You're doing something no one in your family has done before you, and this comes with a heavy responsibility. There may be members of your family who are envious of your progress, others who view pride as an issue, and perhaps, even a few who despite your progress who feel dismayed.
This week, expect a new breakthrough in your endeavor. Success will come in emotional ways this week. There will be a lesson in loving of yourself with creative energy growth.
Aries weekly theme song: Fallen Angel — Poison
Taurus (April 20 – May 20)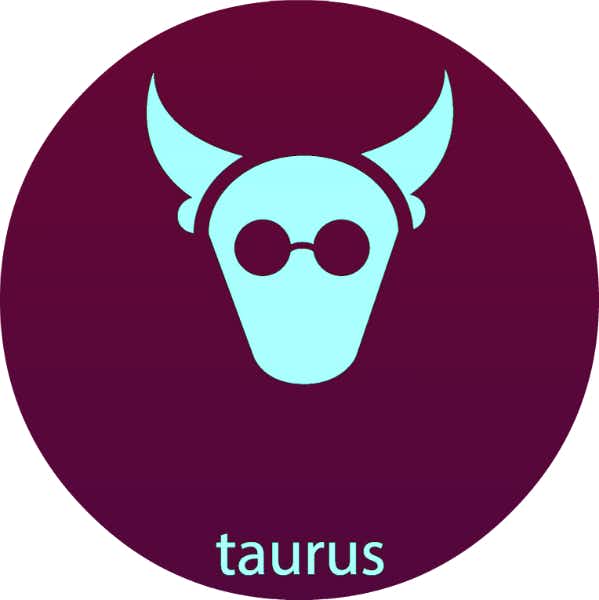 Taurus, you'll need some listening skills this week. A situation will come to an end for you, and although it's sad, you'll have clarity that you would not have had without the loss.
Take time this week to work on your points of view, judgmental tendencies and work towards being more open and fairminded. It's not easy being a Taurus when there's a Taurus Moon since your strengths and weaknesses come at you with the same force.
A fear that you have been working on comes to a place where you're no longer afraid. You'll even wonder why you ever were in the first place.
Taurus's weekly theme song: I'm Still Standing  — Elton John
Gemini (May 21 – June 20)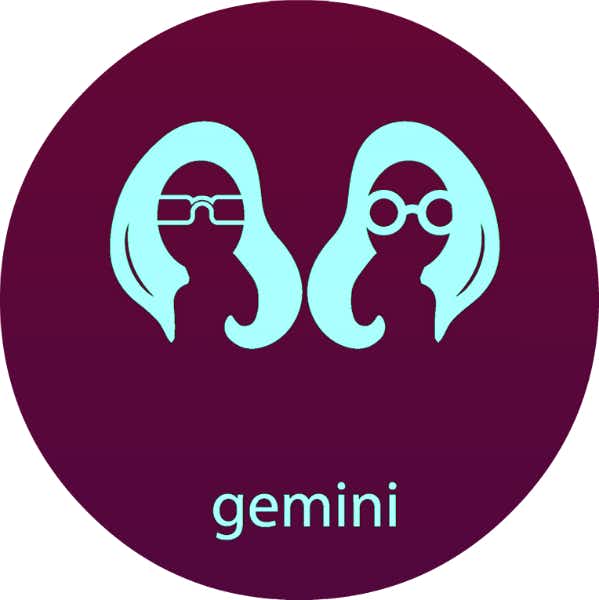 Gemini, intuition grows and sharpens this week.
This week a success comes your way and it's a win over a battle you've been fighting for some time. This situation could be health-related or with a habit you're trying to break that has affected your health.
The energy of Taurus early this week may impact your sense of humor and make you wonder why people think something is amusing, but to you, it's not funny.
Gemini's weekly theme song: Start Me Up — Rolling Stones
Cancer (June 21 – July 22)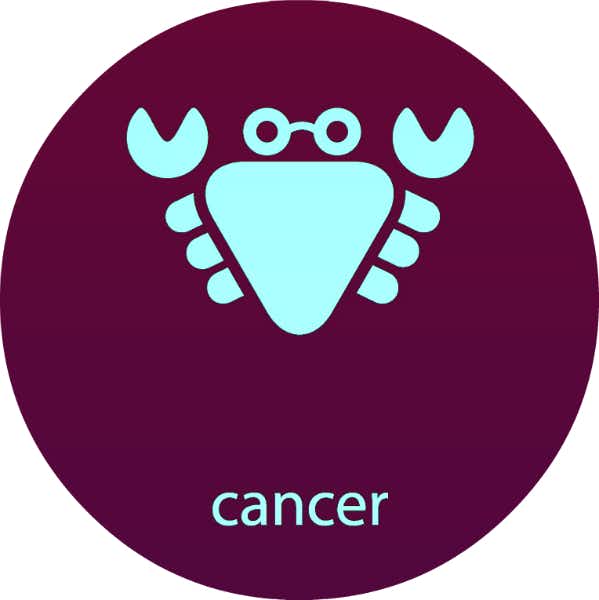 Cancer, a change in plans or circumstances starts you on a new adventure.
Early this week, things may appear to be a bit off balanced. Perhaps your schedule isn't the same, or someone has just decided to take over an area that you usually have to handle. The free time is good for you to get things done that need to be addressed.
A person in your life may be dealing with some stubborn pride issues. The problem could be rooted in an adversary that you're not even aware of. With Libra Sun, this is the time to be kindly confrontation instead of retreating in your shell.
Cancer's weekly theme song: Oops! … I Did It Again—Britney Spears
Leo (July 23 – August 22)
Leo, tune in to your surroundings and keep an open ear.
You might not like when blame is put on you, rather than look to find the truth you shrug it off and pass the torch to the next person.
There is an area of growth in your life that you're missing out on. The reason could be that you need to first be honest with yourself about skills you have that you're not using.
Leo's weekly theme song: Off On Your Own —Al B. Sure!
Virgo (August 23 – September 22)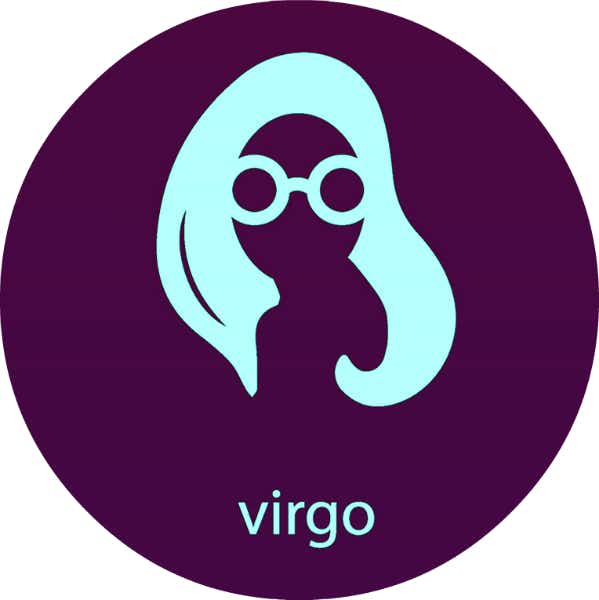 Virgo, admire the beauty around you.
A stage of loneliness is behind you, and although you may have felt alone you realize that there's a force that remains close to you at all times. A situation that you hoped would change now, remains the same but another area of change in your life takes place.
Virgo's weekly theme song: Anyway You Want It — Journey
Libra (September 23 – October 22)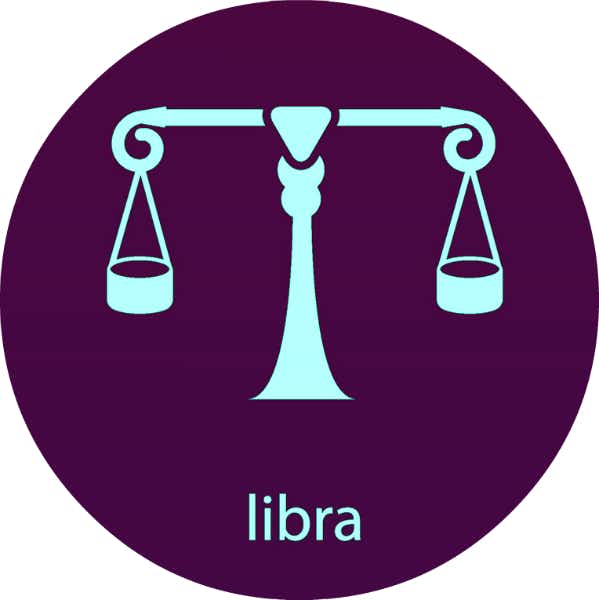 Libra, you light the world of others.
As the Sun in Libra remains in your sign, your inner beauty shines brightly. Someone that is close to you may experience or feel as though they have had a failure. This could also be a situation that affects you. Redefine your purpose at this time. You might be redefining your role in someone's life or giving up something you thought you needed in order to pursue a new interest.
Avoid being envious or looking at what you think others have. This kind of thinking will sway you to go in a direction where you're unhappy.
Libra's weekly theme song: Don't Let Me Get Me — Pink
Scorpio (October 23 – November 21)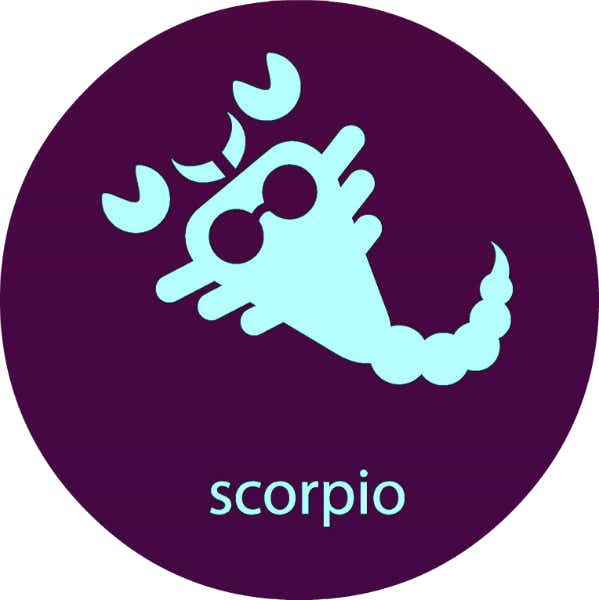 Scorpio, nurture over nature is best this week.
You may feel like it's time to come out and do things you ordinarily would not do for anyone, not yourself, not for someone you love, for no one. But this week, there may be a heartfelt motive to change and for this reason, nurture your soul. Someone you care about expresses empathy towards you and although this is not your usual response, it opens the door to other things.
There's a challenge that's on the way, and your courage may be on a down note. Do it anyway. Be mindful of areas where denial may creep in to encourage you to avoid taking action.
Scorpio's weekly theme song: In Da Club — 50 Cent
Sagittarius (November 22 – December 21)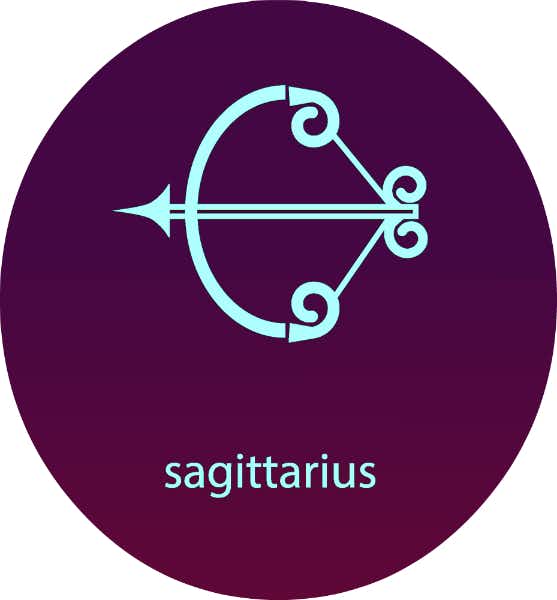 Sagittarius, distance makes the heart grow fonder.
Someone may be away from you this week and it stirs up your feels. There may be some thoughts about what you are going to be doing and how you may need to change up the situation so that the two of you are closer to each other. This could equal conversation about moving in together, getting married, or taking on a roommate.
The decisions won't happen now, but prospects of the future will be a part of this week for you.
Sagittarius's weekly theme song: Change On Me — Cynthia
Capricorn (December 22 – January 19)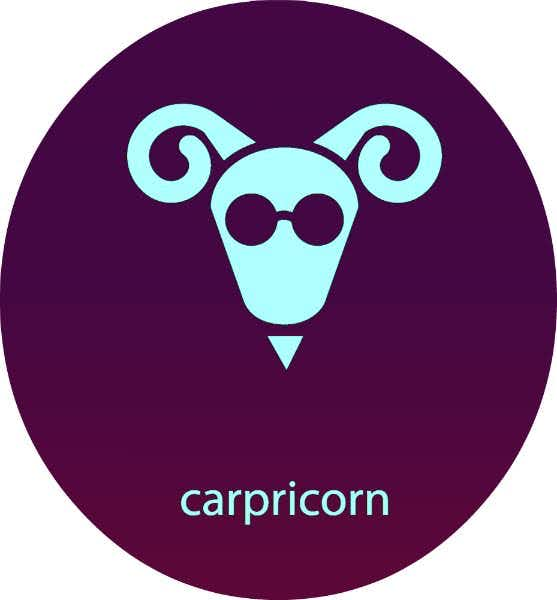 Capricorn, your sense of freedom comes up for you this week.
Normally, you're happy to settle down and dig into a relationship or home life situation, but your sense of freedom and what it means to be you come up this week.
Changes to make room for growth. Perhaps you just need some space and space to help heal a relationship crisis. There's an area of your career where others view you as a success, or if you're looking for work, you may be getting a solid lead.
Remember to continue to be there for others as thoughts about your own needs could go to an extreme at this time.
Capricorn's weekly theme song: Hollaback Girl — Gwen Stefani
Aquarius (January 20 – February 18)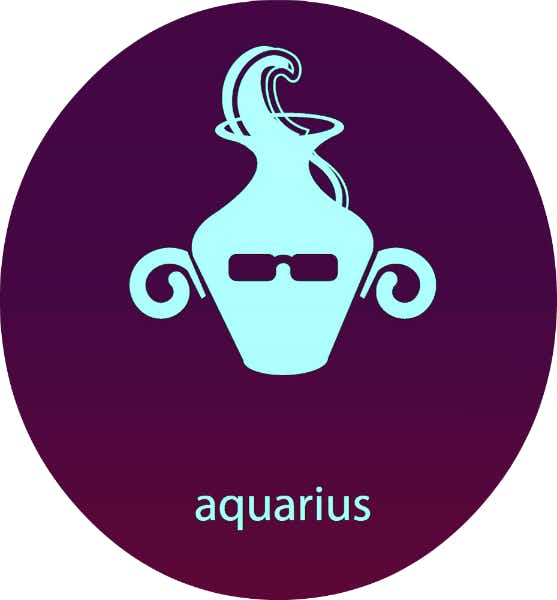 Aquarius, patience is a virtue.
Expect a change to take place and a new beginning to unfold. You may have been looking for an out of a situation and now the door is open. Trust issues come up this week, and perhaps they are related to family and not a relationship.
You may be in denial about a trait that you or another person close to you has. It surfaces this week — try resolving it. Be patient as someone goes through their own period of change.
Aquarius's weekly theme song: Soak Up The Sun — Sheryl Crow
Pisces (February 19 – March 20)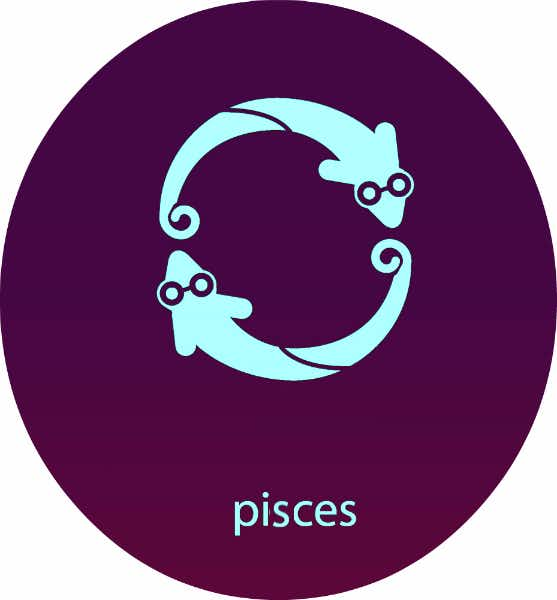 Pisces, an interest catches your attention and you're drawn to try something out of the ordinary.
Your health is part of this process for you this week. Perhaps you set a new goal or seek out a new way of doing things for a whole body wellness experience.
Someone in your life has a fear that they share with you and it helps you to see a bit of yourself.
A late week victory is given to you with you feel a sense of accomplishment. Reward yourself!
Pisces's weekly theme song: Forever Young — Rod Stewart