A beautiful manicure is an indispensable part of a good image. That's why nail care can take up so much of your time, effort, and sometimes nerves too.
Bright Side has prepared several tips for you to always keep your nails strong, healthy, and beautiful.
DIY dots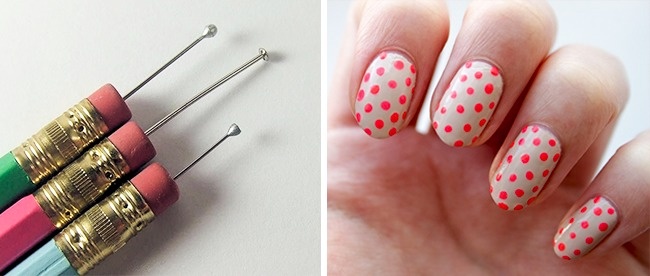 A dot nail brush can be easily made with a pencil that has an eraser on it and a pin. The result will please you.
Foil against tough polish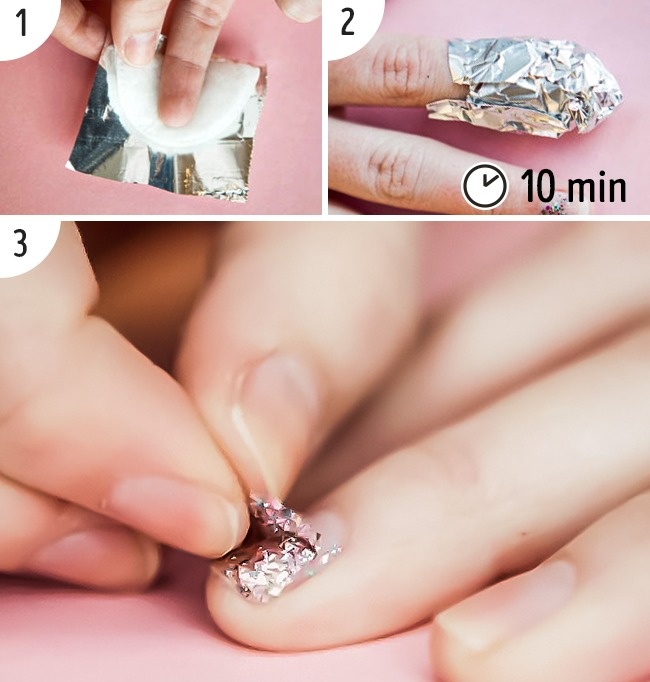 This method is used to remove gel polish, but regular polish will also come off easily. Drench a cotton pad in nail polish remover, put it on your nail, and wrap it in foil. In ten minutes there'll be no polish — even without rubbing!
Toothpaste against dark polish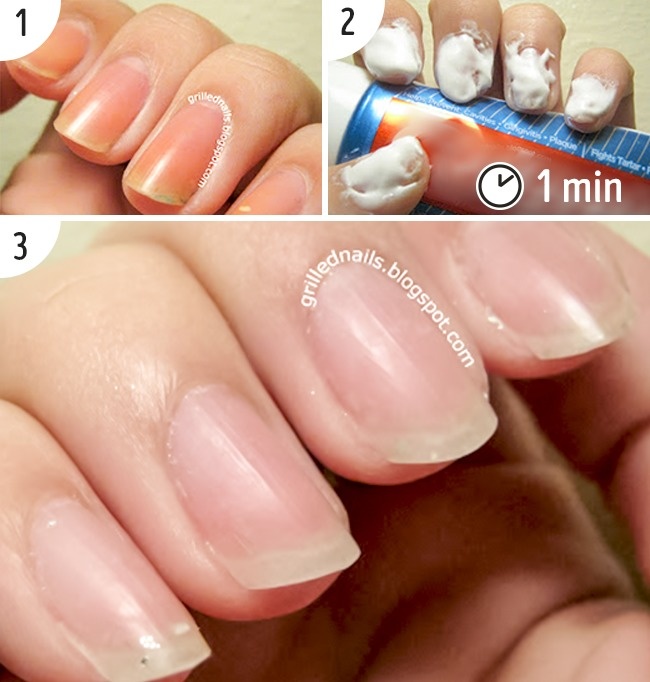 Surely you've noticed how dark nail polish leaves spots on your nails? Not pretty. But there's a way out! Apply some whitening toothpaste onto your nails, gently rub it in, and after one minute your hands will be as perfect as ever.
Polish dries faster in cold water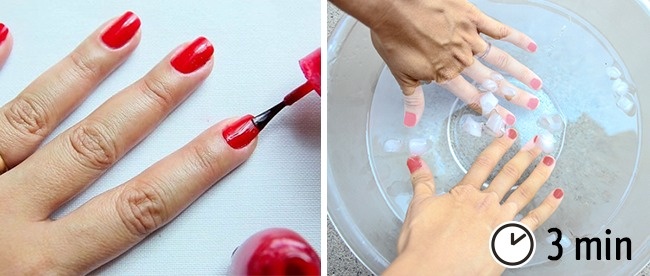 Air your polished nails for two minutes, and then plunge them into cold water for three minutes. If your fingers get too cold, take them out and plunge again. Nothing will spoil your polish after this.
Making a neon color out of an ordinary one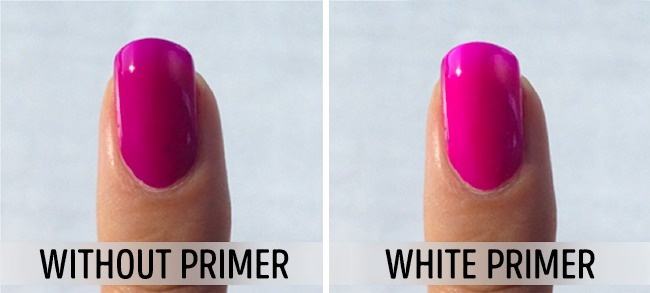 © michelle phan
Achieve this effect by applying white nail primer or white polish before actually polishing your nails.
Vaseline versus polish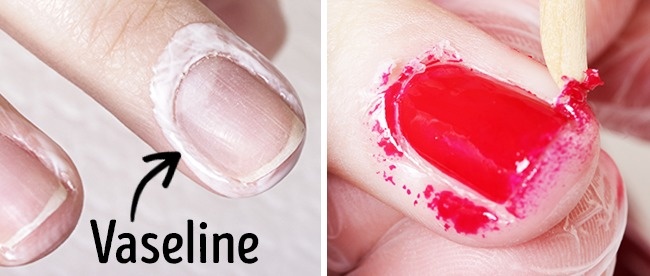 Easily clean a polish-stained finger by applying some petroleum jelly on the cuticle and skin around the nail, as shown in the picture. Then remove the leftovers with a cuticle stick. Greasy cream will also do, by the way.
How to treat a fractured nail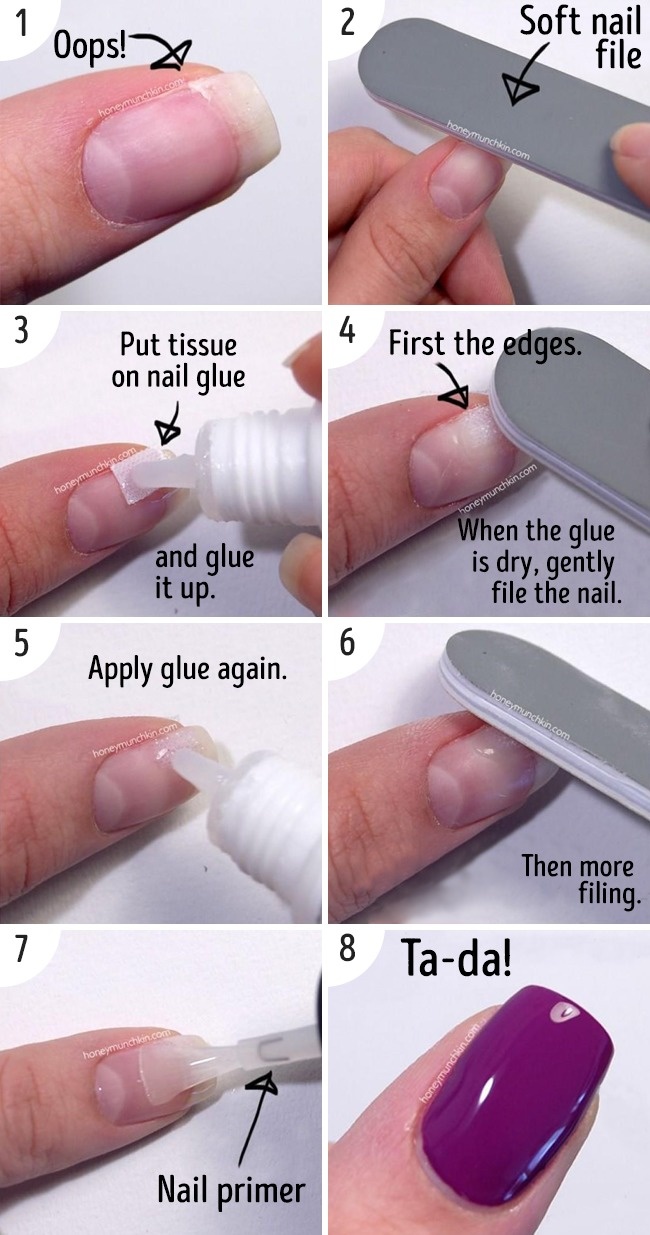 If a fractured nail requires that you shorten the rest of them too, a patch trick is going to help. Use a tea bag, Scotch tape, or a piece of a wet wipe, and you're good to go!
Feather fantasy manicure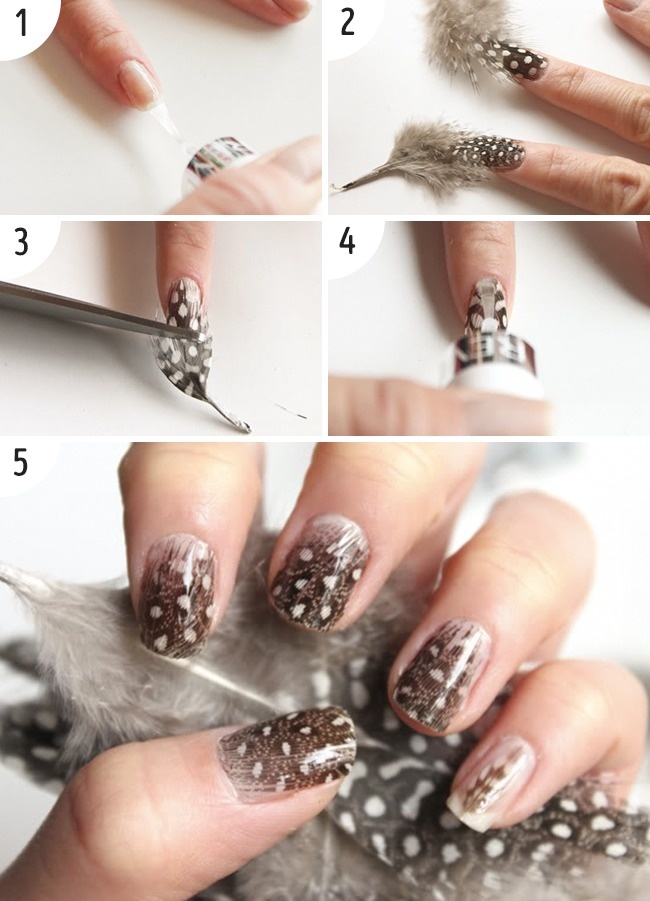 When a feather peeps out of your pillow, don't throw it out just yet — instead, use it for a creative manicure. Not everyone can boast such a thing!
Ombré nails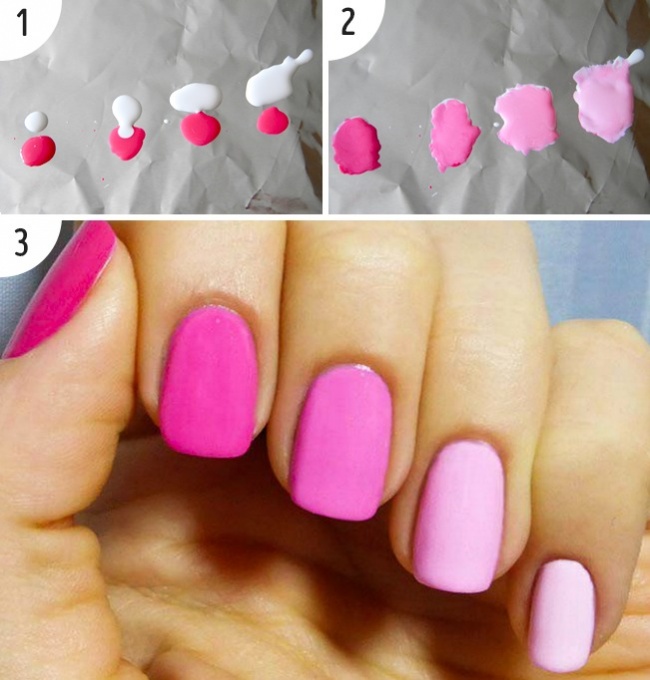 Fashionable ombré nails can be achieved without a million different polish tones — just two colors are enough. Convenient, isn't it?
Based on materials from lifehack